Register Here for Autism Training for Psychotherapists!
Register Here for Autism Training for Psychotherapists!
IF YOU ARE A STUDENT GET A 50% DISCOUNT WHEN YOU ENTER THE DISCOUNT CODE "STUDENT" AT CHECKOUT!
Autism Training for Psychotherapists : A training focused on providing psychotherapy for teens and young adults diagnosed with what is commonly referred to as "high functioning" Autism Spectrum Disorder.
Often individuals diagnosed with Autism Spectrum Disorder struggle with depression, anxiety, relationships, and engaging in activities not part of their restricted interests. Ongoing difficulty interpreting and responding to social cues, relatively low social motivation, and isolation frequently interfere with relationships throughout the lifespan but especially during teen and young adulthood.
Sometimes counseling and psychotherapy can present unique challenges for the ASD individual including requiring increased time and clinician skill to establish rapport and a solid therapeutic alliance, and an increased need to engage family members and other supports within the therapeutic process even for adults.
A skilled provider understands these unique challenges and can work effectively with the ASD individual and family to address presenting symptoms and improve daily functioning and quality of life. This training will provide a unique understanding of ASD and the skills that are necessary to effectively work with this population.
14 Social Work CEUS will be provided
Friday and Saturday, April 12 and 13 both days from 9 am to 5 pm.
Training Venue
Kensington Hotel
3500 South State Street
Ann Arbor, MI 48104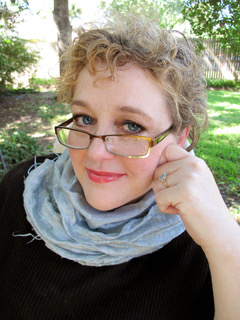 International Speaker, Author, Researcher, Psychologist
Ruth Aspy, Ph.D., is a licensed psychologist specializing in transdisciplinary assessment and intervention for individuals with autism spectrum disorder. She is the co-author of a comprehensive model of intervention, The Ziggurat Model, which earned the Literary Achievement Award from the Autism Society of America. Dr. Aspy has co-authored other works including FBA to Z: Functional Behavior and Intervention Plans for Individuals with ASD; Excelling with Autism: Obtaining Critical Mass Using Deliberate Practice; Talk With Me; and High-Functioning Autism and Difficult Moments. She has provided training and consultation throughout the United States and internationally in countries including Greece, Australia, Canada, Trinidad, Spain, Turkey, and Japan. Her focus is on understanding the underlying characteristics of those with ASD, keeping their neurological/brain differences in mind. She believes that kindness is at the heart of all good intervention strategies. She has an emphasis on working with females with ASD and with those individuals who have symptoms of catatonia.
IF YOU ARE A STUDENT GET A 50% DISCOUNT WHEN YOU ENTER THE DISCOUNT CODE "STUDENT" AT CHECKOUT!